For 91 Days
we lived in Oviedo, the capital of Asturias. An ancient, noble city surrounded by unbelievable nature, Oviedo provided a wonderful base for three months of hiking, sight-seeing and culture. This was the first location in our 91 day travel project, and we couldn't have picked a better place to start. Whether you're planning your own journey to Asturias, or are just interested in seeing what makes it such a special region, our articles and photographs should help you out. Begin reading from
the beginning
of our journey, or skip to
the end
. Visit the
comprehensive index
of everything we wrote about, or just check out a few posts selected at random, below:
mike_frontpage(); ?>
Showing #21 - 30 of 96 Articles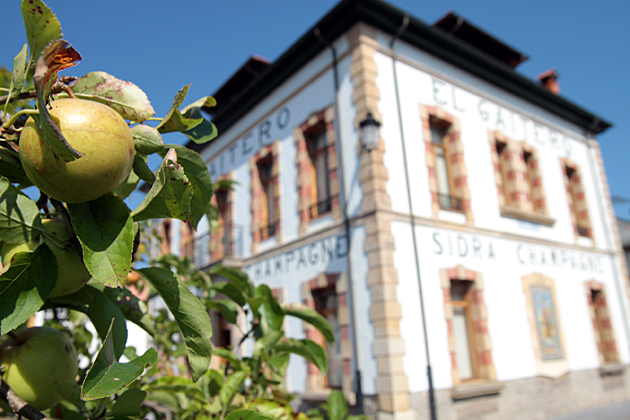 It didn't take much time for us to develop an appreciation for cider, the favorite drink of Asturias. In the few weeks, we put down a fair share of bottles and improved at escanciando: the tricky art of pouring cider. So, it was soon time to visit a sidrería and see how the drink is produced.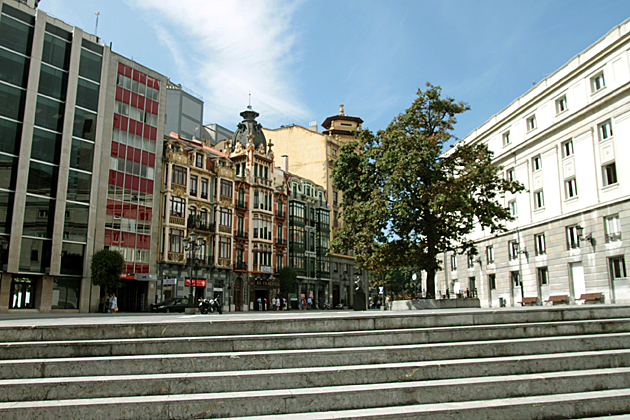 For centuries, a massive oak tree stood in the heart of Oviedo. Known as El Carbayón, it was an important symbol of the city's identity.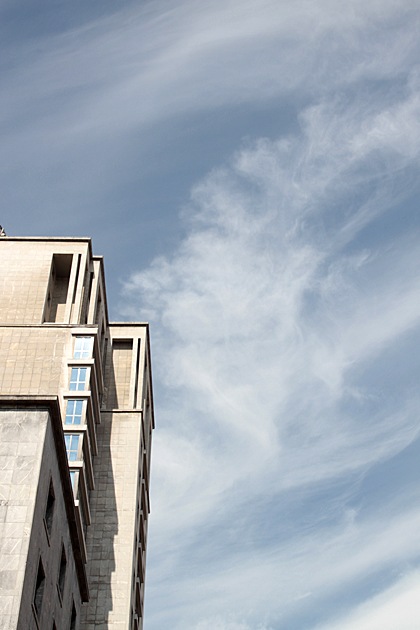 The capital of Asturias is one of the most beautiful cities in Spain, and a walk through its streets reveals Oviedo's 1000-year history, as much as the vibrant, contemporary place it is today. The ancient Pre-Romanesque churches and Baroque palaces are stunning, but we had just as much pleasure photographing the more modern buildings.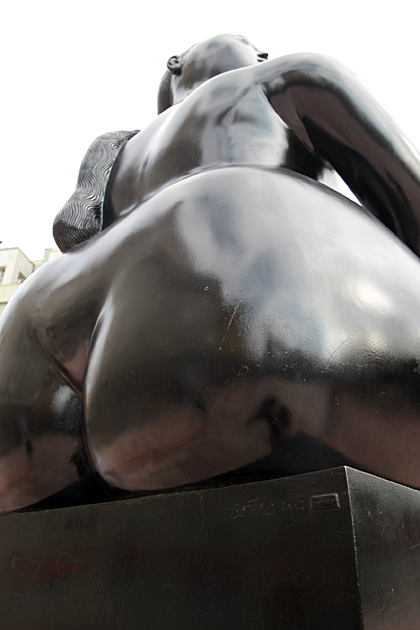 Columbian artist Fernando Botero has an instantly recognizable style. Plumpness, I suppose it could be called. Plump animals, plump objects, plump prisoners and, above all, plump women.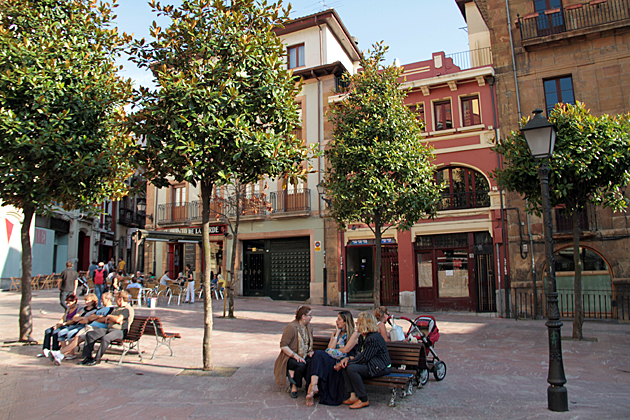 Found near the historic seat of the University of Oviedo, the Plaza del Riego is a small, triangular shaped plaza in the center of the city, which buzzes with activity from morning until evening, when its outdoor terraces are consistently packed.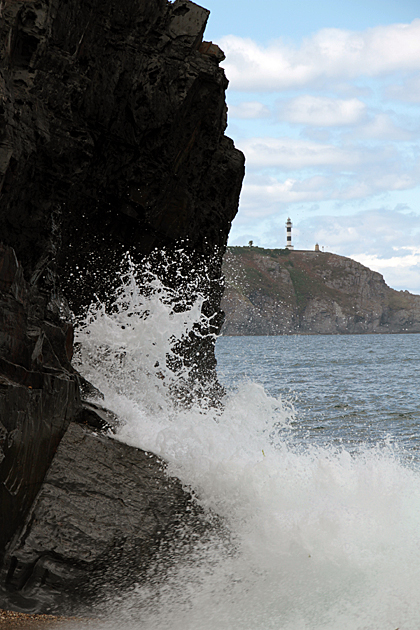 A popular hiking trail connects Barayo Beach to the town of Navia, about twenty kilometers away. Especially for fans of cliffs, seaside villages and hidden beaches, it's a long walk through paradise.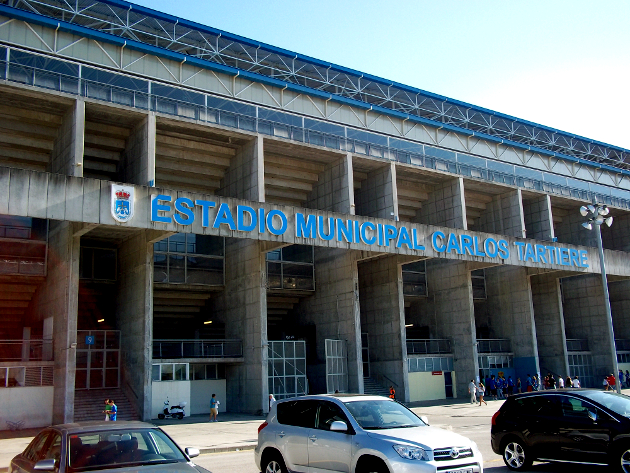 Finally, football season had started up again. The euphoric World Cup in South Africa had ended almost two months ago. Two full months without meaningful matches! That's sick, is what it is!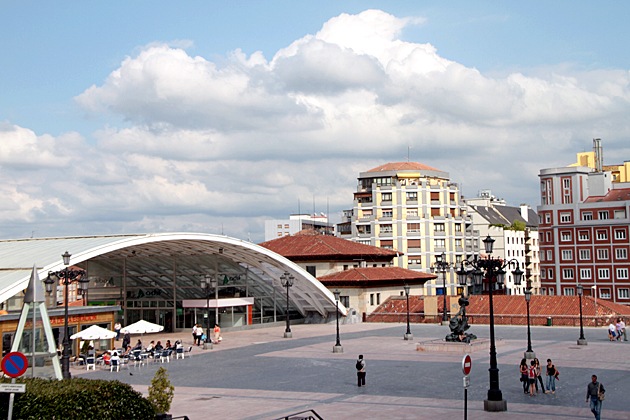 With the arrival of September our stay in Oviedo was one-third complete. August had been an incredible month, and we had seen a lot... the idea of two more months was exhilirating, and we were interested to see how our opinions of the city might evolve. So, we had the idea to conduct a small self-survey of our thoughts after one month.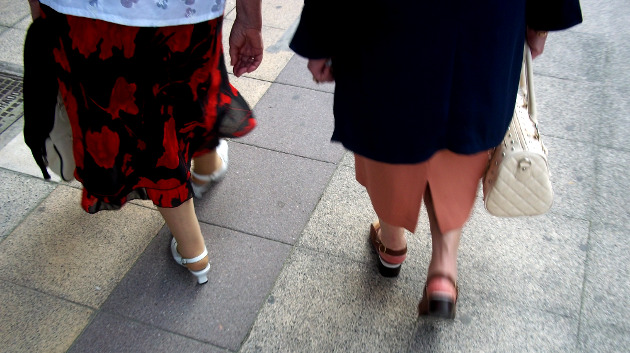 Picture, for a moment, Manhattan. Important people dressed in suits rush hurriedly down sidewalks, juggling their cellphones, briefcases and coffee mugs. There's no time to waste, and each confident stride has an extra kick of energy; if you're faster than the other guy, you'll get there first and win the contract! Get the promotion! American Dream coming through, make way!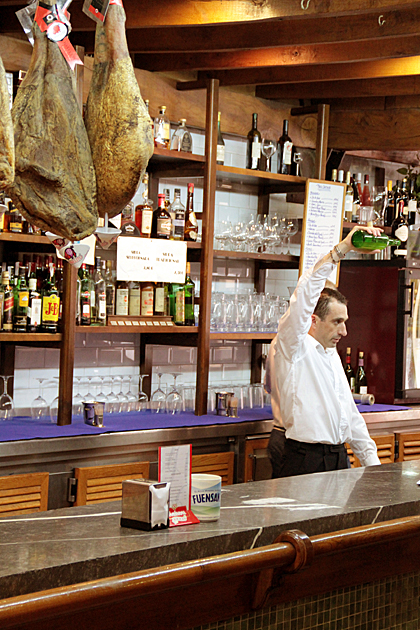 On a recommendation, we decided to try out the menú del día at El Yantar de Campomanes, a rustic restaurant serving up traditional Asturian fare on the southern side of the city center.