Driving around the Cabo Peñas
Jutting out into the Cantabrian sea, Cabo Peñas (the Cape of Rocks) is the most northern point in Asturias and an area of incredible natural beauty. We spent the day driving around the coast, from Luanco to the Lighthouse of San Juan de Nieva.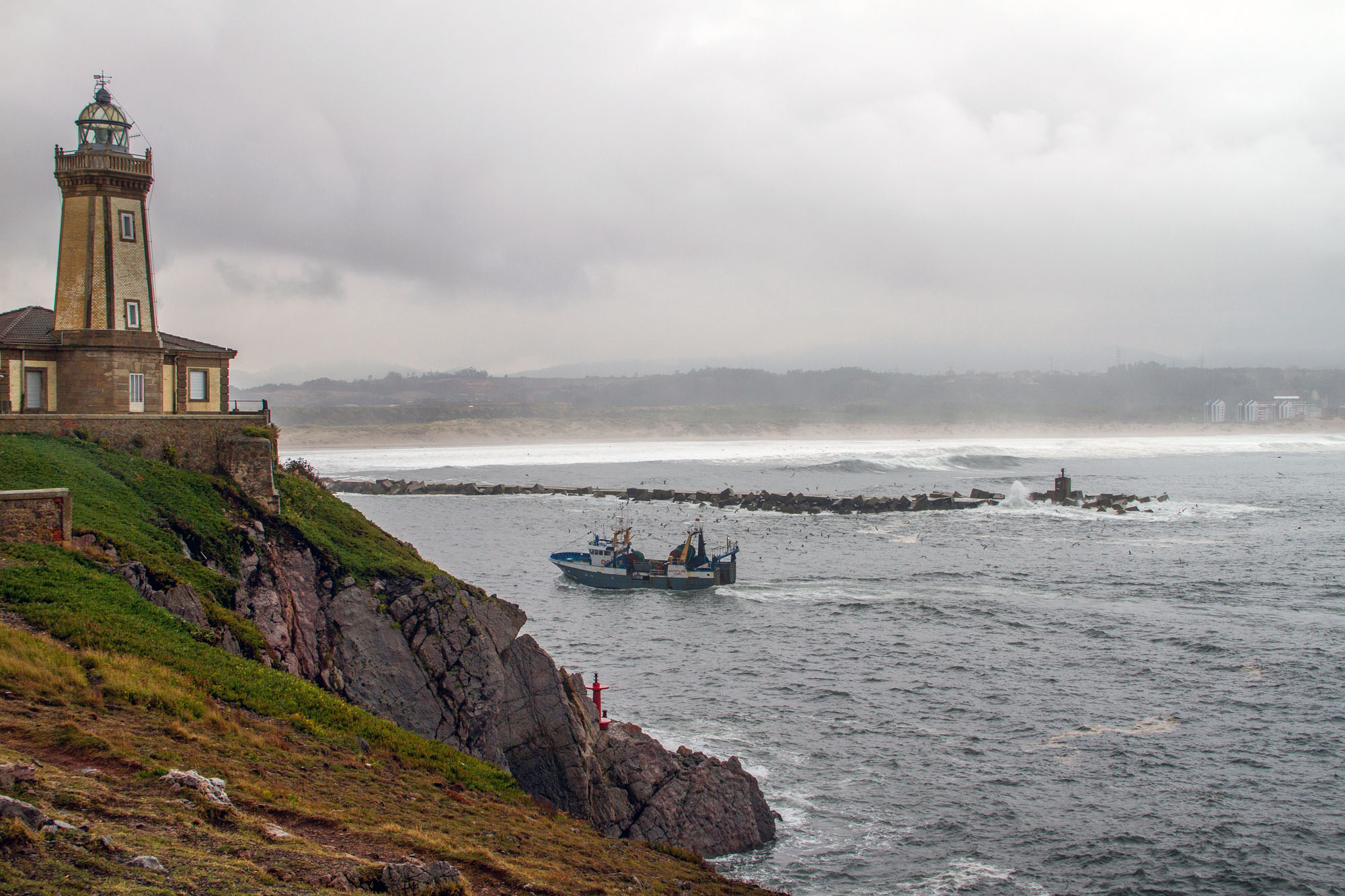 Cabo Peñas is a short drive from Oviedo. The seaside village of Luanco on the eastern side of the cape is the district's largest town and a great place to prepare excursions; the tourist office was really friendly, and helped us plan a great itinerary for the day. There's a lot to see in Luanco, including the beach, an odd clock tower, and the gorgeous Iglesia de Santa María, which has been declared an artistic historic monument. Luanco is famous for an annual Beach Tennis Tournament, which draws the most famous stars in the country.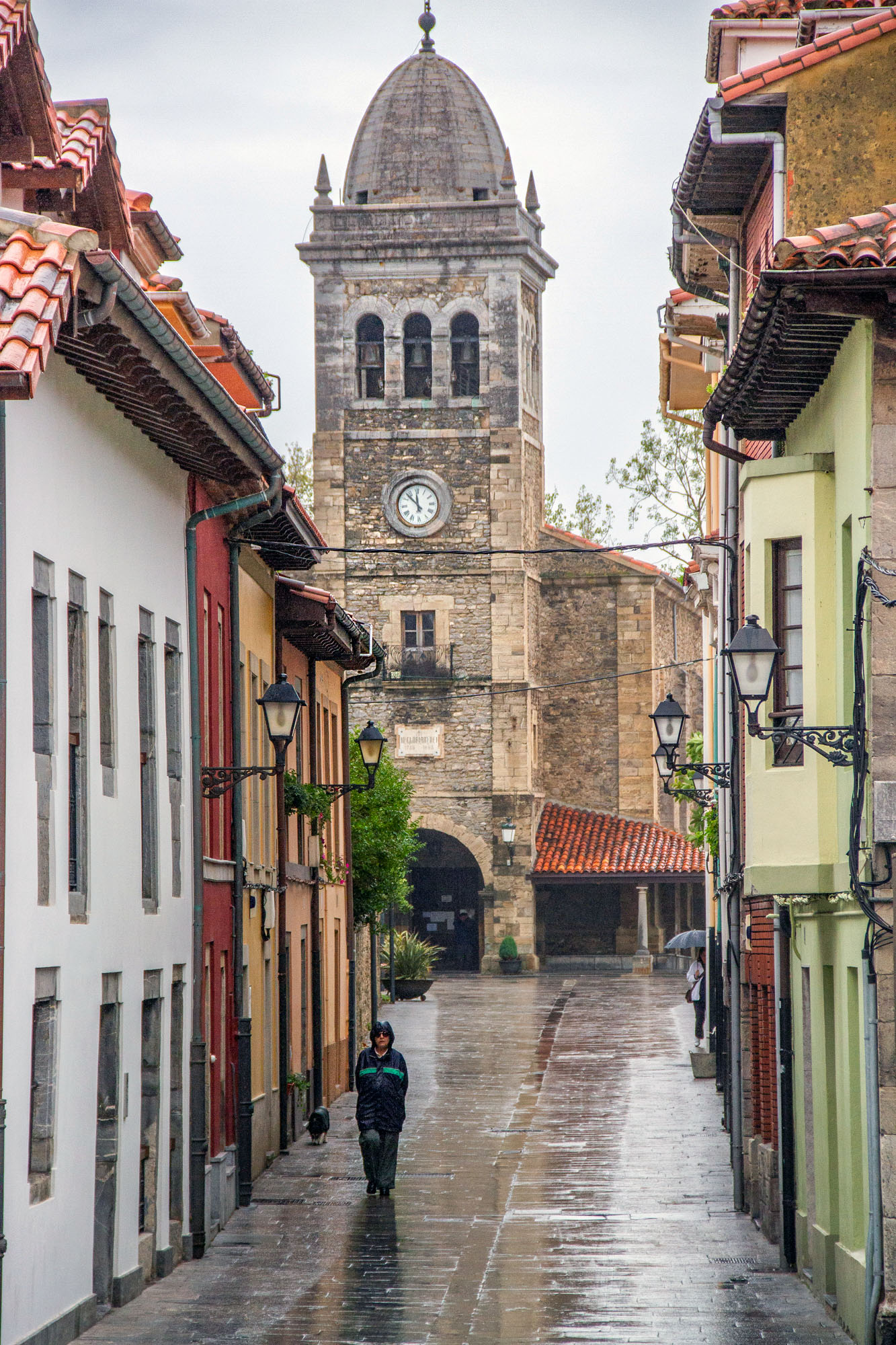 Heading northwest from Luanco along the coast, our first stop was at the beach and mines of Llumeres. The iron mines have long been abandoned, but the sand, water and stones on the beach are forever tainted with a bright red hue. The fear of contamination doesn't deter all Asturians; about 4 fishermen had their lines in the unnaturally colored water.
Next, we drove up to the lighthouse of Cabo Peñas, which has been guarding the coast since 1852. The first floor of the lighthouse has been converted into a Maritime Museum, which costs just a euro and introduces visitors to life on the Cantabrian sea. The museum is okay, but the real highlight is walking along the cliffs, behind the lighthouse. We were there on a windy, rainy day, which lent dramatic weight to the landscape.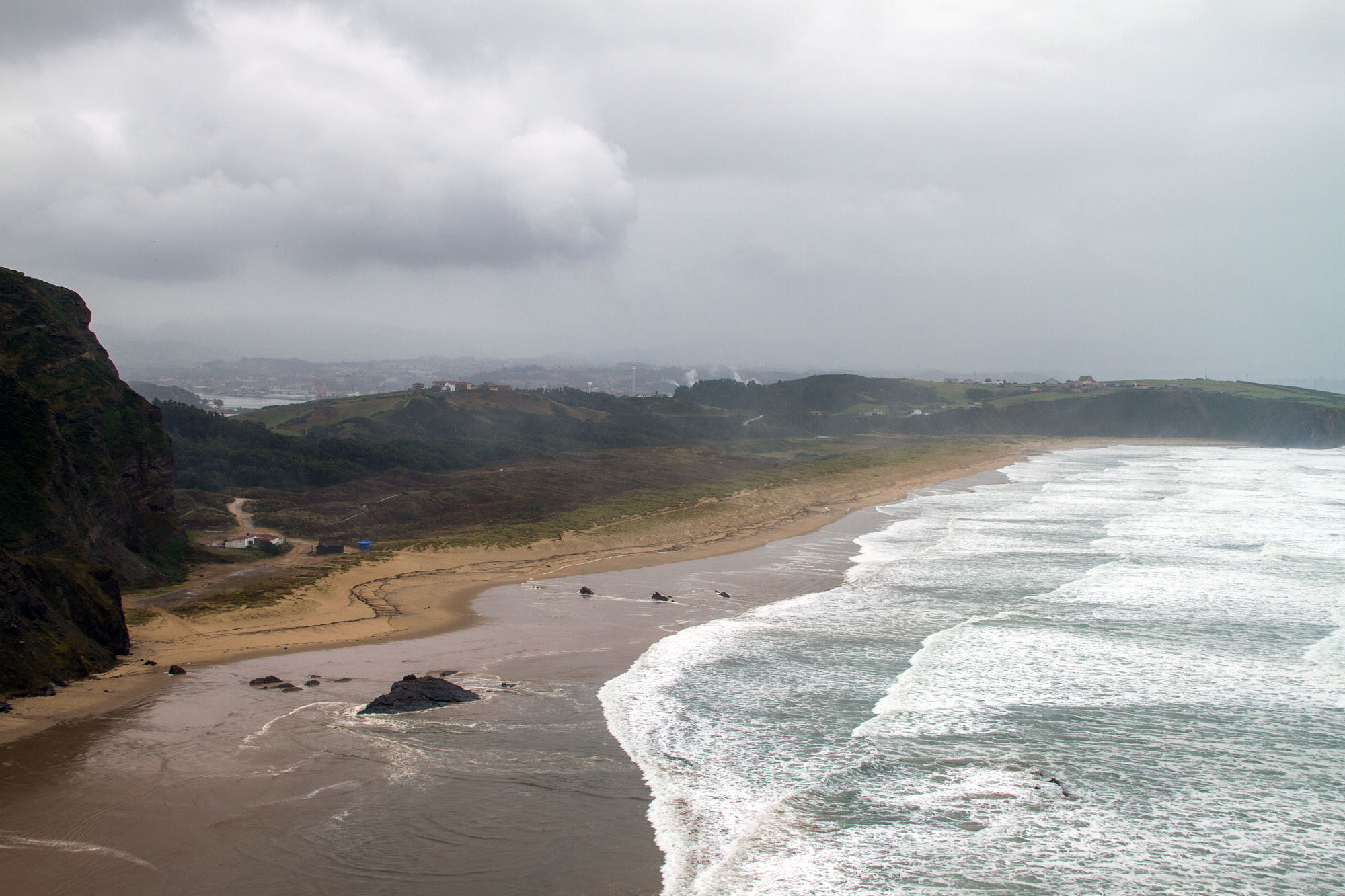 After our cliff-side stroll, we were starving, and so headed out in search of food. Not the easiest prospect on an off-season Tuesday, but we found an excellent meal at Bar Linares on the expansive Playa de Xagó. €8 for a huge plate of beans with ham, fried hake, bread, wine and arroz con leche for dessert. Three years in Spain, and I still can't get over the value of lunchtime menus. This restaurant was great; though it doesn't look like much, both the food and the proximity to the beach were excellent.
The final stop on our journey was the Lighthouse of San Juan de Nieva, on the easternmost tip of the cape. Huge barges passed close by, into the port of Avilés. By now the rain had picked up and we were getting soaked, but this was another impressive sight.
There was a lot more to Cabo Peñas which we didn't get a chance to explore, but it was a full day and we were exhausted by the time we got back home. If you've got an extra time during your stay in Asturias, definitely consider it for an excellent day trip.
More Photos form our Cabo Peñas Tour: