Plaza del Paraguas – The Umbrella Plaza
Our first two months in Asturias were marked by incredibly sunny weather. People kept warning us that this wasn't normal, and to prepare ourselves for rain in October.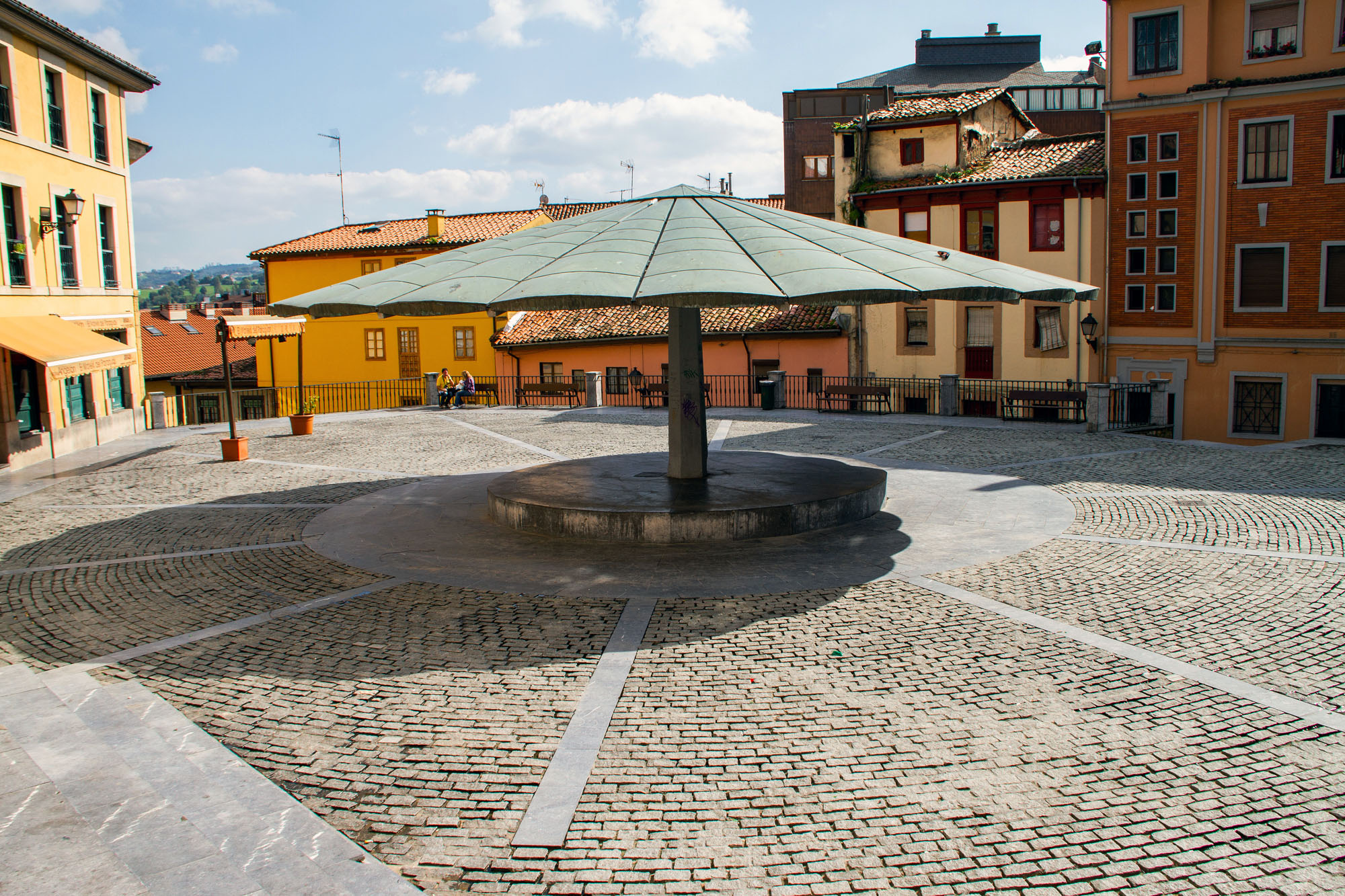 They were right. The entire month of October was grey and rainy. One particularly miserable Saturday night, we got caught in a downpour on our way home from the bars. The streets were full of young party people, and all of them were wielding umbrellas. I found that amusing; it would never occur to me to bring my umbrella clubbing, but such precaution is second-nature to Asturians.
Rain is a part of life here, and the Plaza del Paraguas is a cute wink to Oviedo's dreary weather. Found at the end of Calle San Isidro, the "Umbrella Plaza" is popular with the city's youth as an evening hang-out spot. It was developed in the 1920s as a milk market, and the large concrete umbrella in the center provided cover for the milk ladies.
More Photos of the Plaza del Paraguas: