The Teatro Campoamor is Oviedo's most important theater, home to the annual Prince of Asturias awards in October and the scene of operas and theater pieces throughout the year.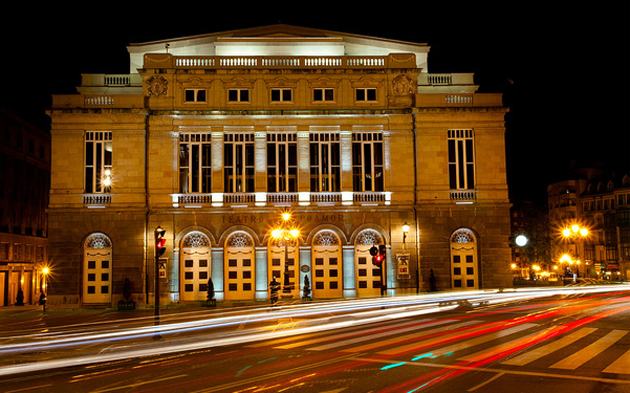 The building was completed in 1892, and named in honor of one of Spain's most popular poets, Ramón de Campoamor, who was born in Navia. Campoamor adhered to the Spanish realism movement, and achieved great fame during his own lifetime.
Built to replace the creaky old Teatro del Fontán, which is today the public library, the Teatro Campoamor was an instant hit among the burgeoning Oviedo society. The neoclassic architecture has a distinctly Italian feel and, in fact, the theater was designed mainly to stage major Italian operas.
Every October, the Teatro Campoamor becomes the focal point of all Spain, when the Premios Príncipe de Asturias are held here. All of Oviedo turns out for a chance to see some of the country's most famous people enter and exit the theater, including the dashing Prince Felipe of Asturias, who's in charge of the proceedings.