Calatrava's Palacio de Congresos
In the bird's eye view of Oviedo acheivable from the top of Mount Naranco, one building sticks out more than any other. Massive and gleaming white, with an otherworldly design, the Palacio de Congresos is unmistakable.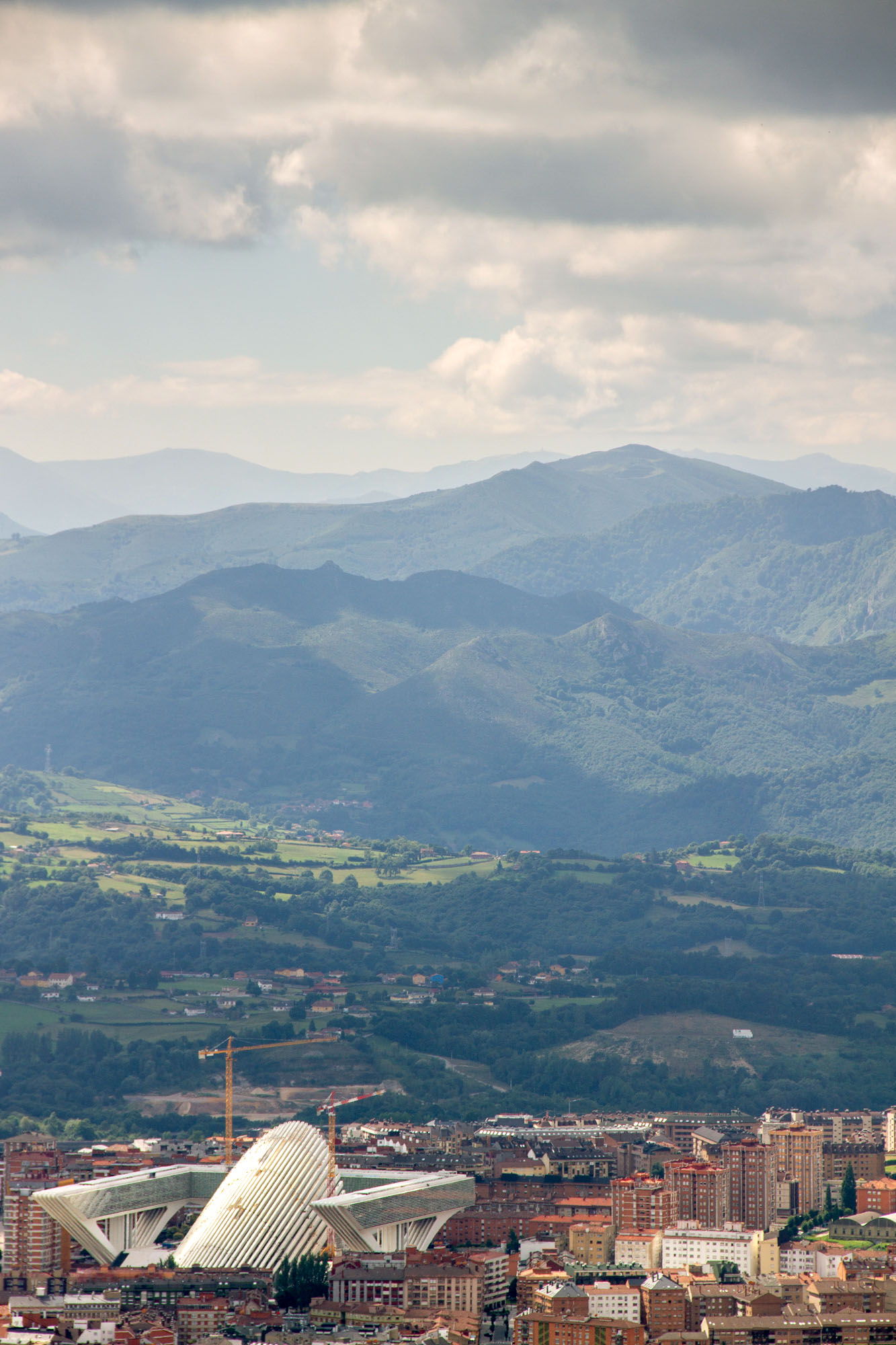 Perhaps in reference to its status as a modern-day palace, the building was named after a member Spanish royalty, and one of Oviedo's most famous children, Princesa Letizia. The two side wings of the horseshoe-shaped complex hold ministry offices, a hotel occupies the back and, in the center, under its audacious roof, is an area for expositions. Underground is a shopping mall. In all, the size of the palace is over 15,000 square meters.
The building is the work of famous Spanish archtiect Santiago Calatrava, who also designed the new World Trade Center Transportation Hub in New York City. We had lived in Valencia for a few years, which is Calatrava's hometown and favorite sandbox, so we were already familiar with his work. The City of Arts and Sciences is especially unforgettable. I doubt that any modern architect has so singular a style, and Oviedo is lucky to have one of his incredible constructions.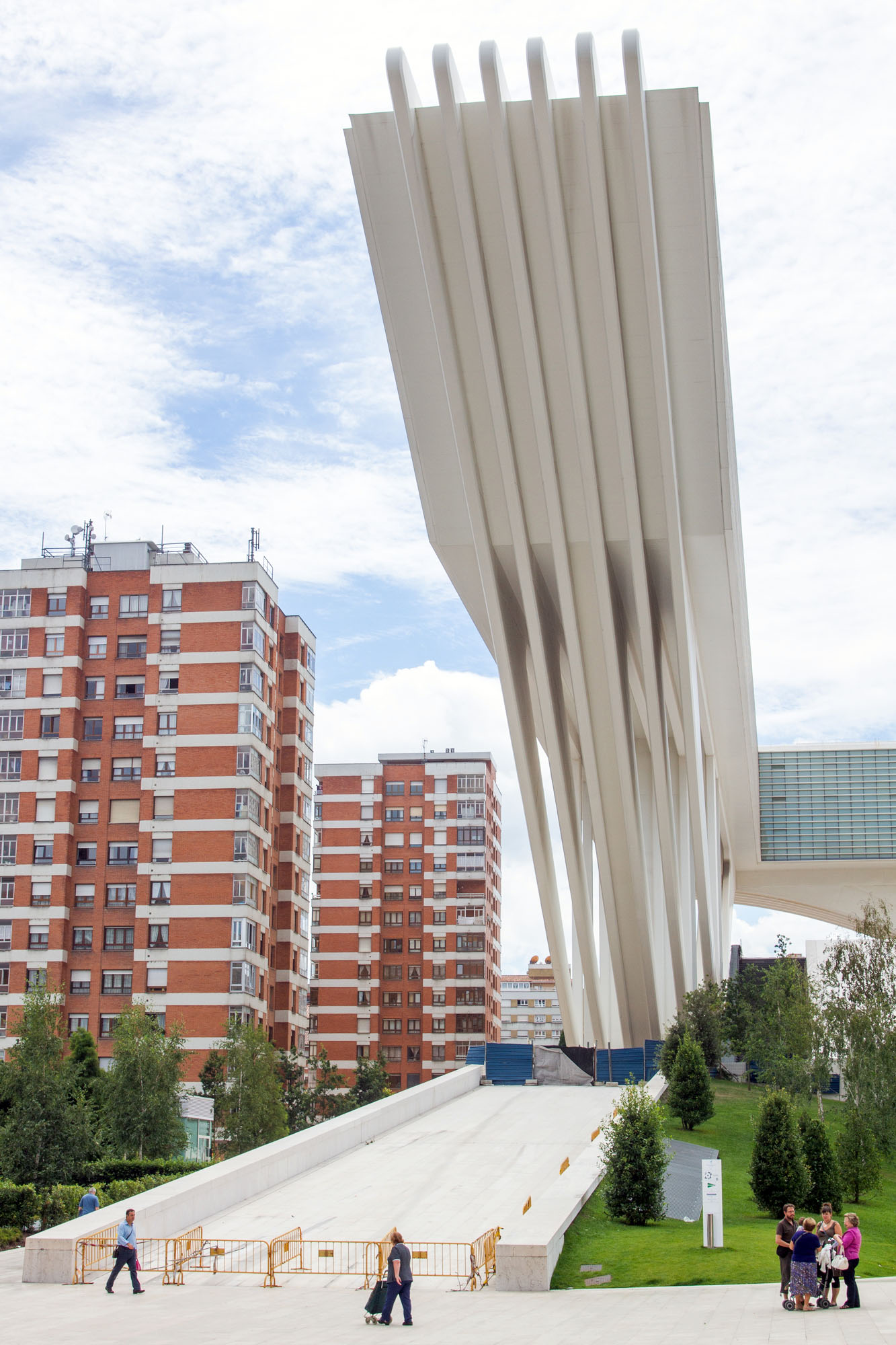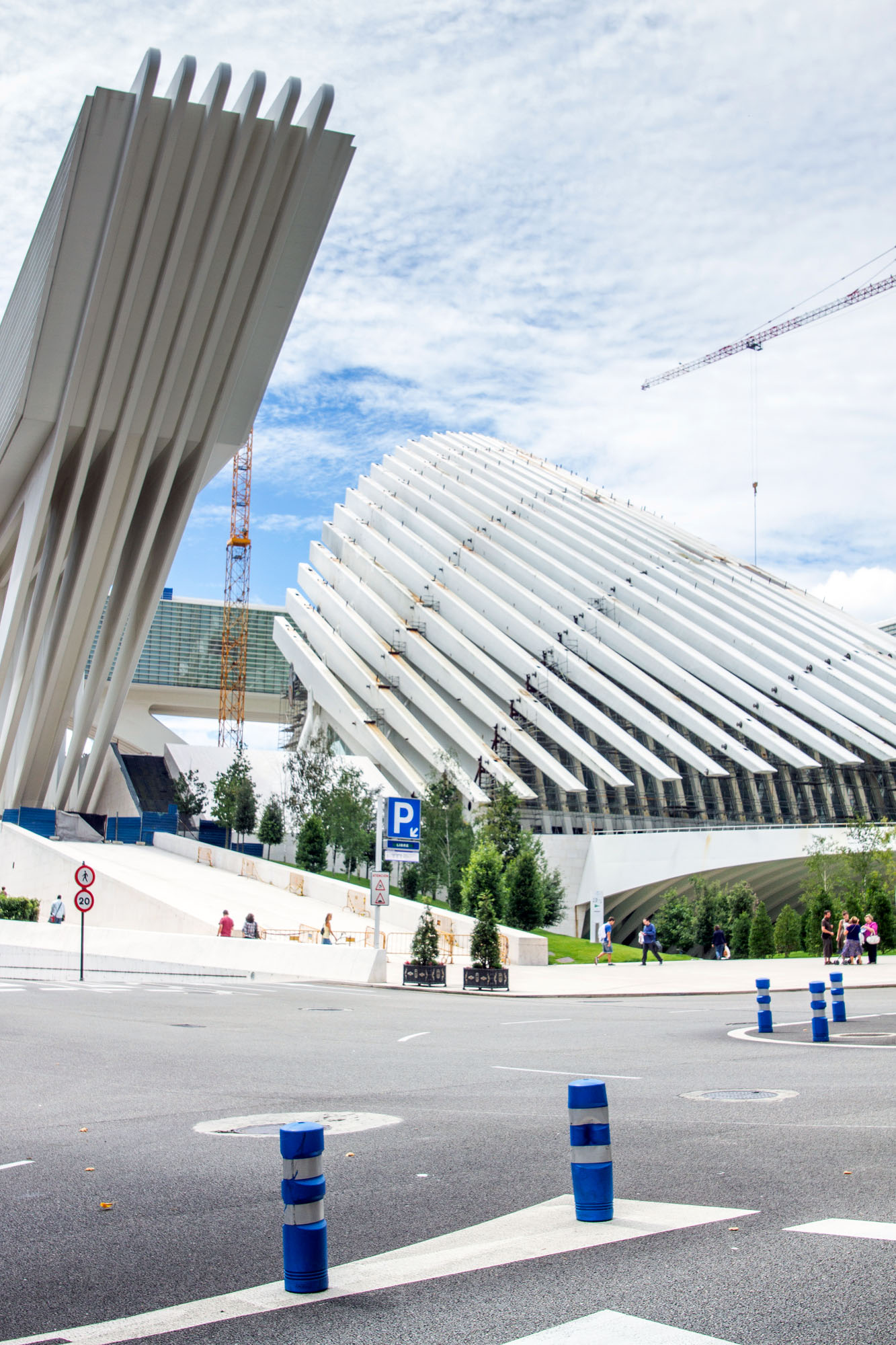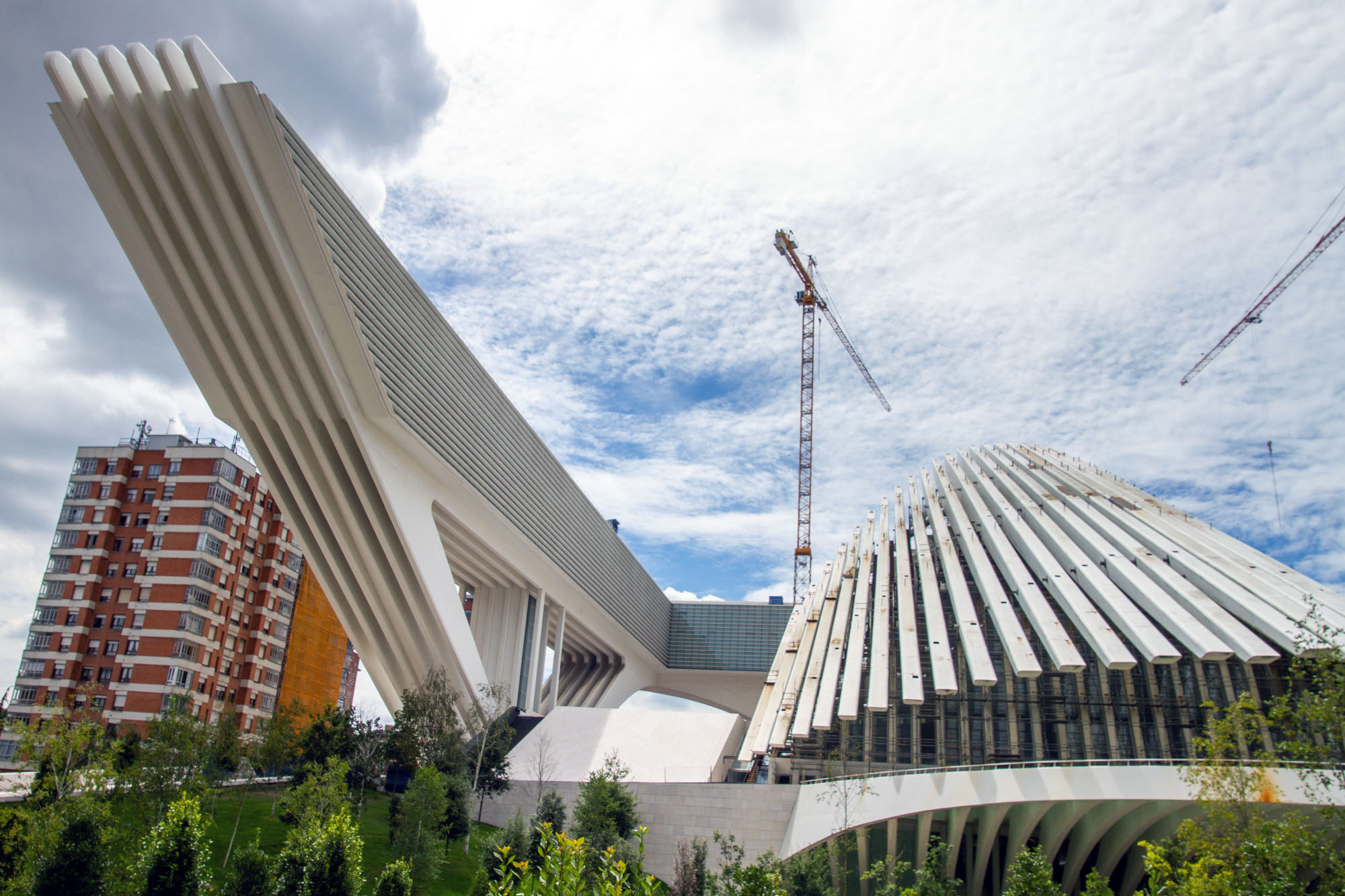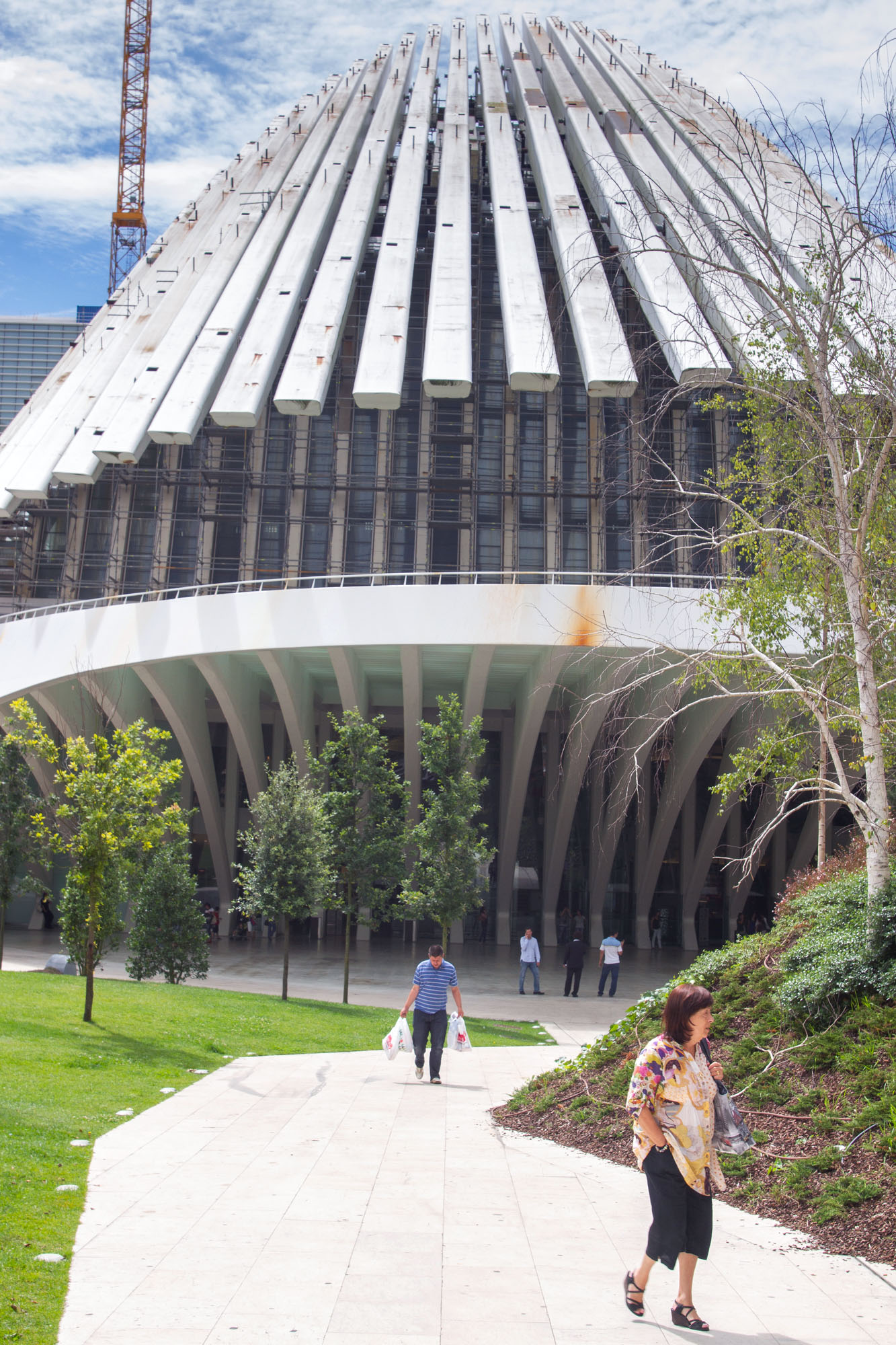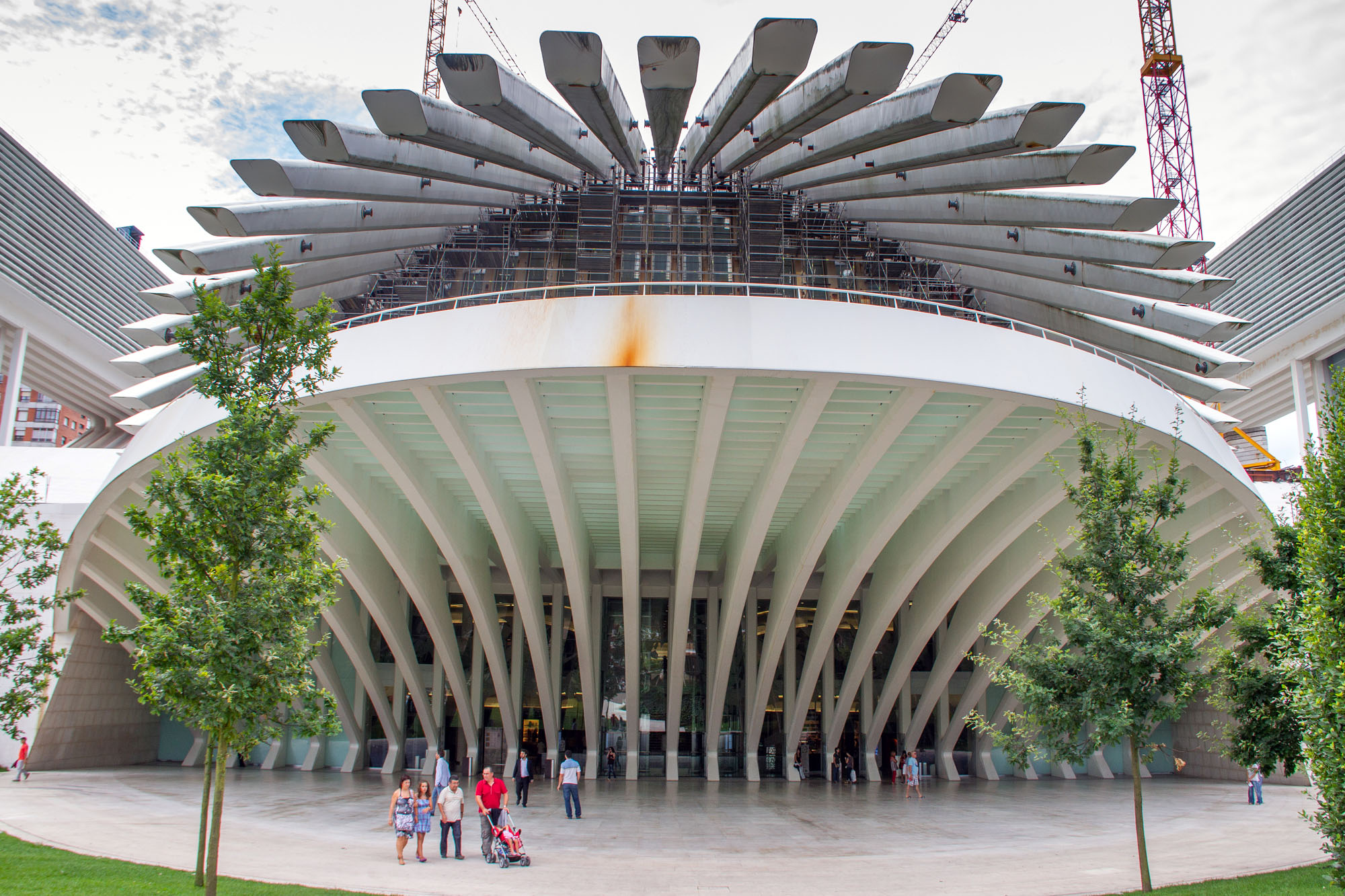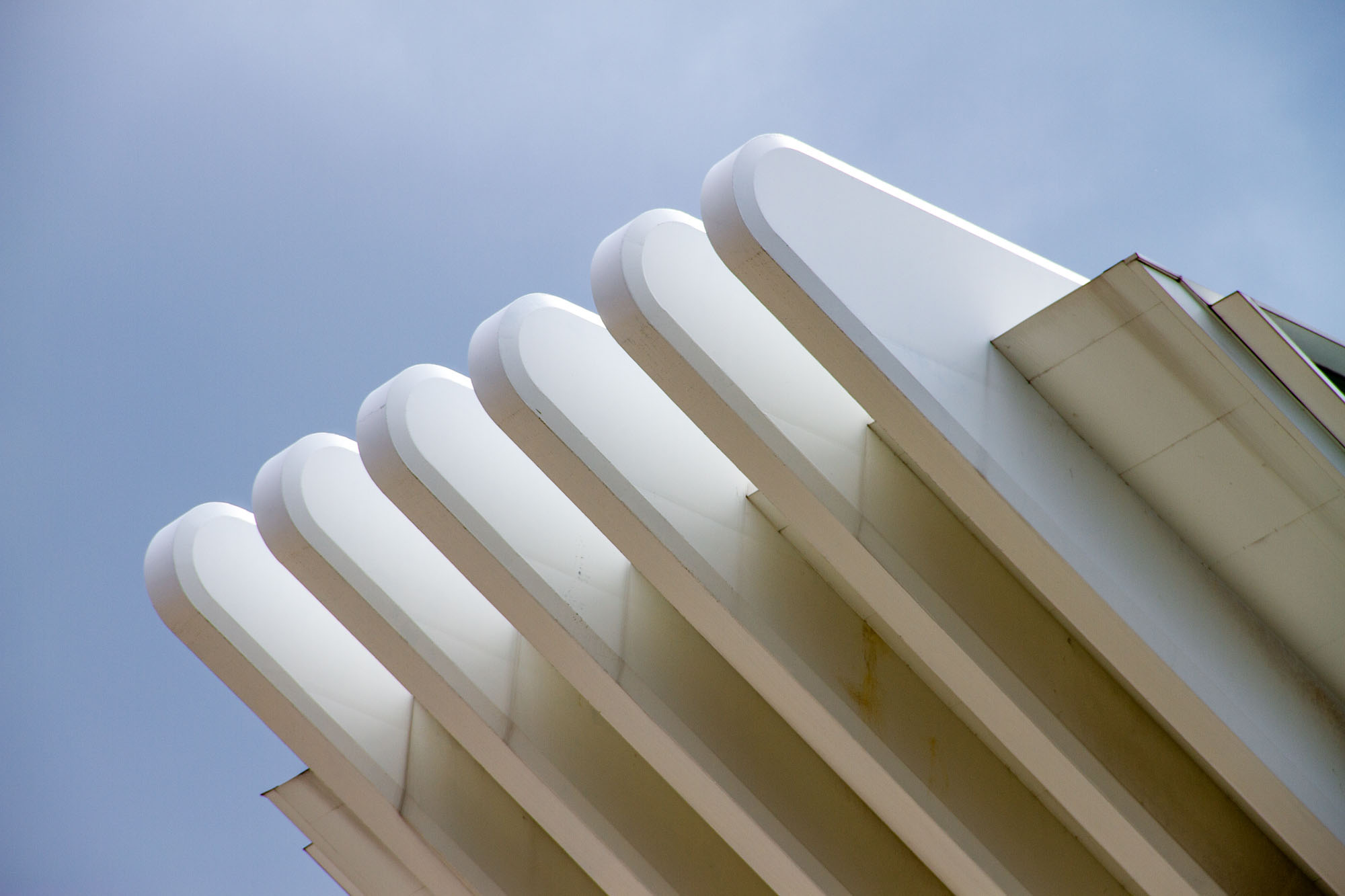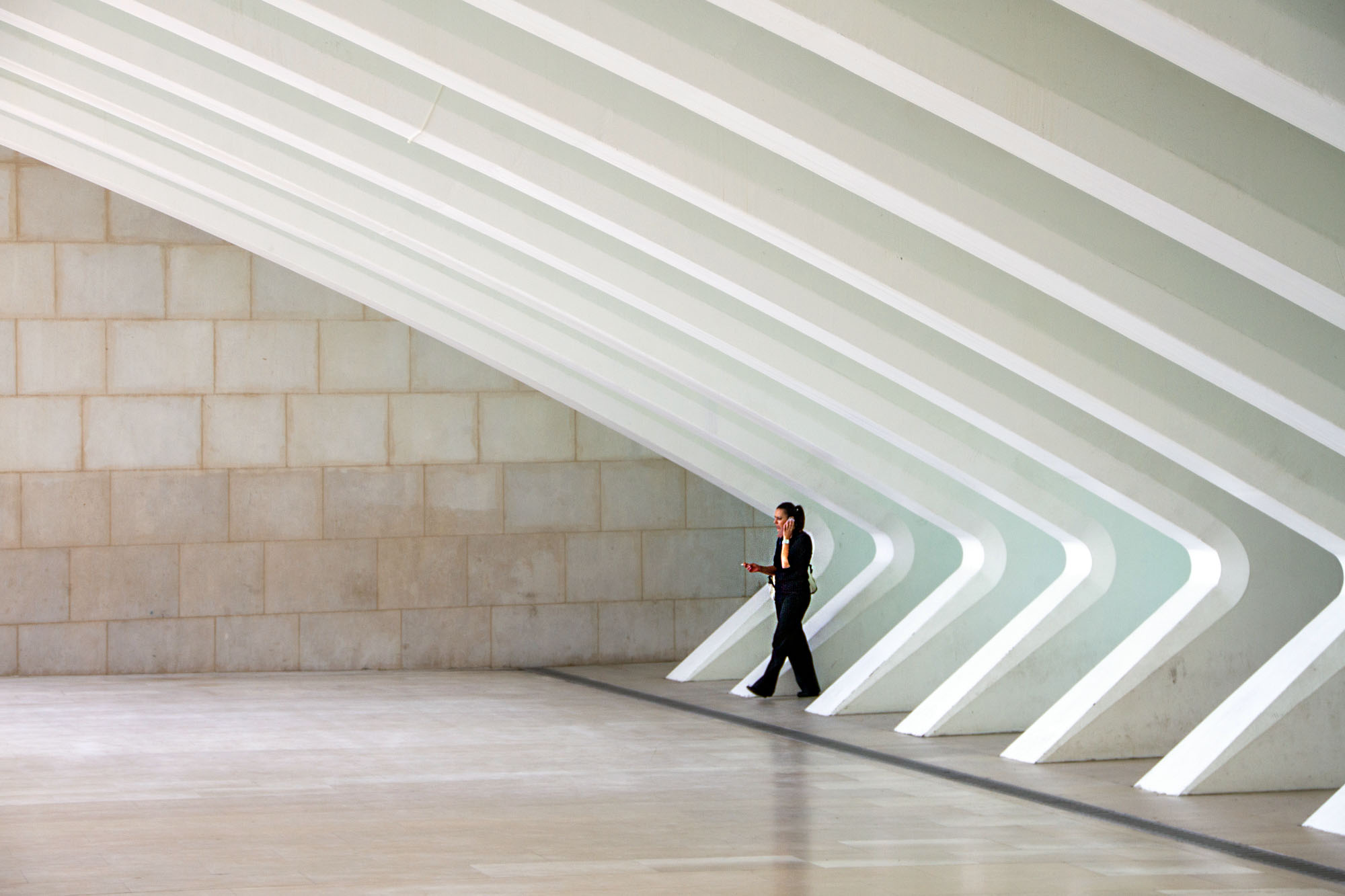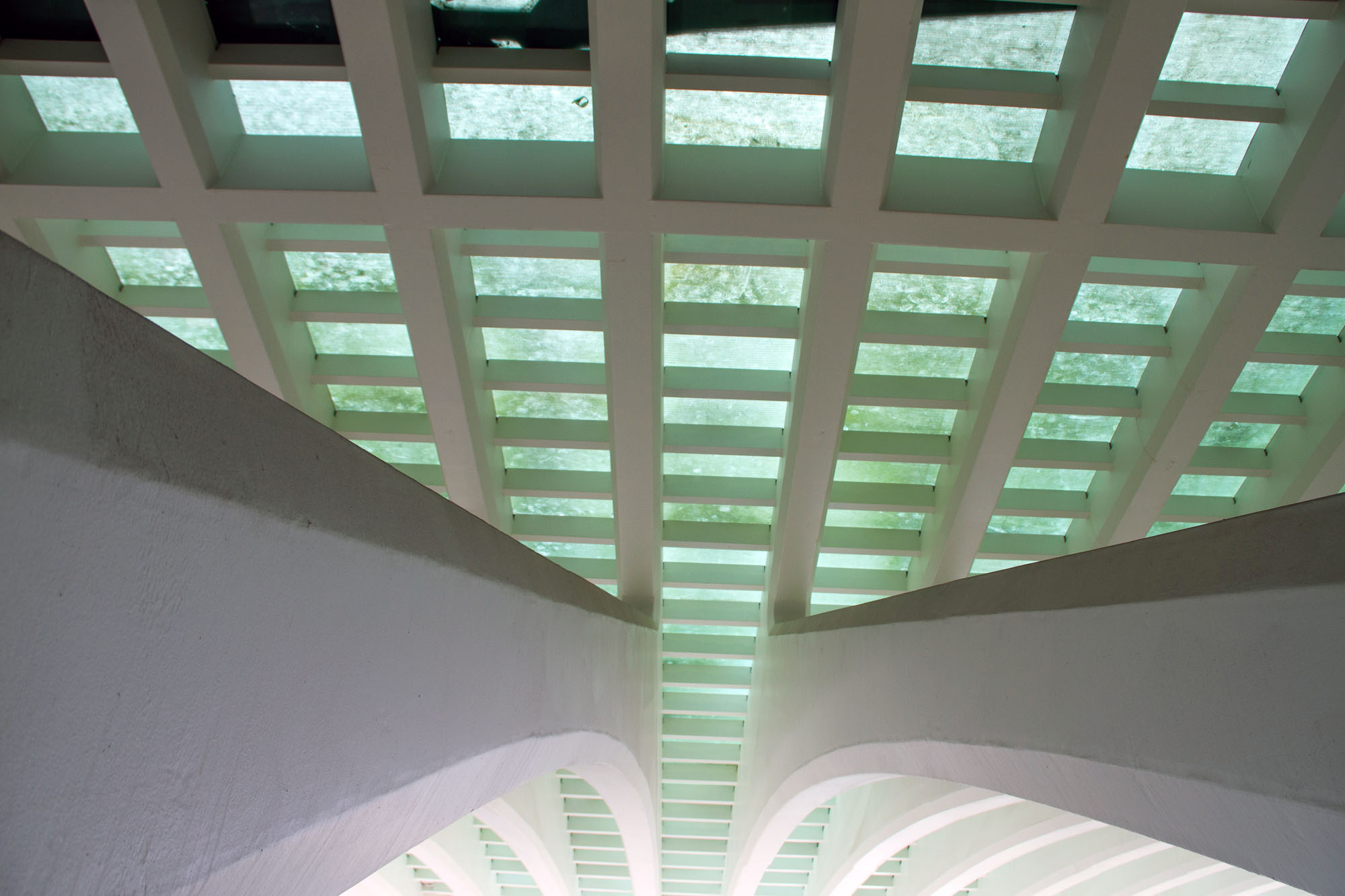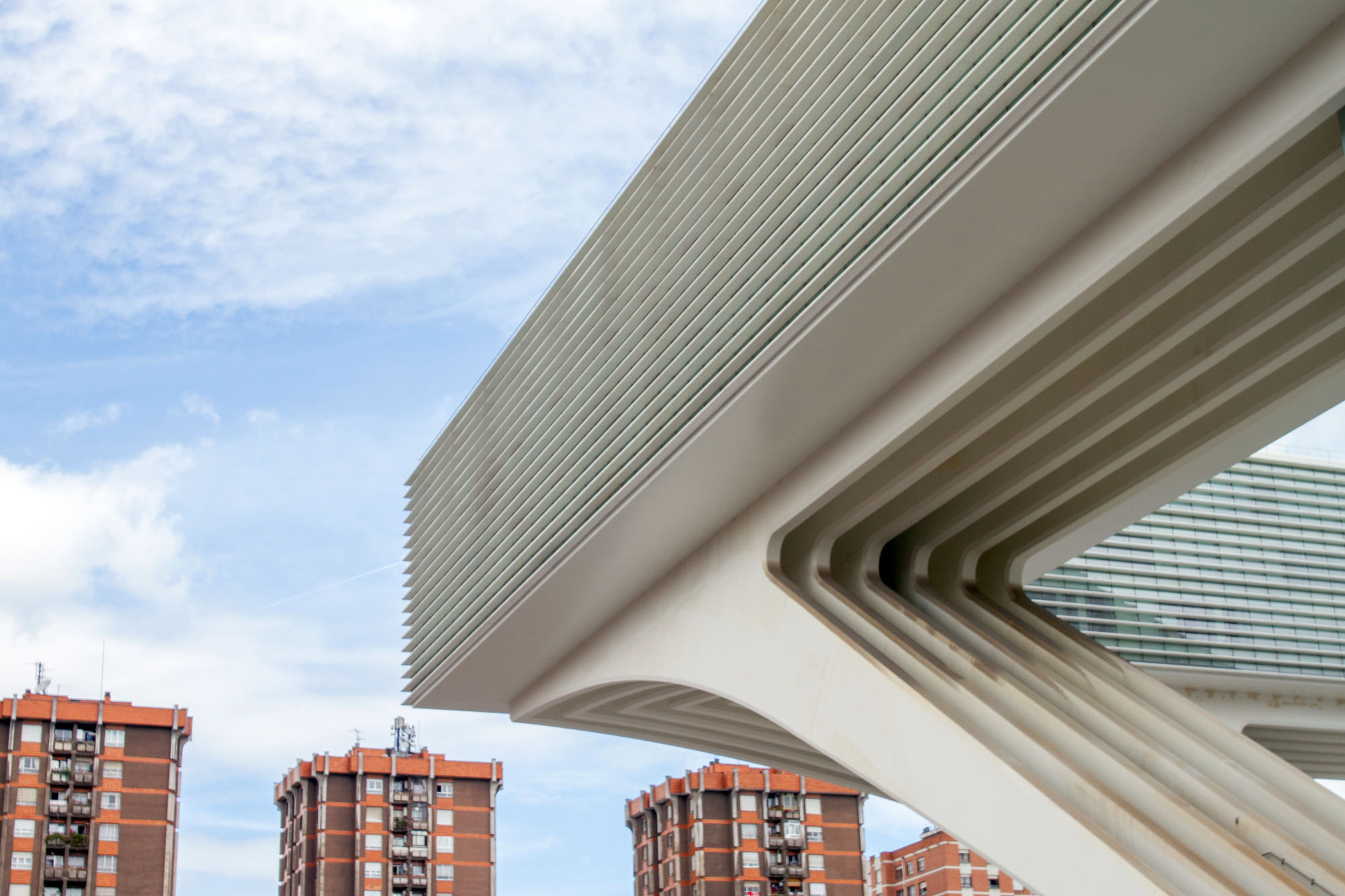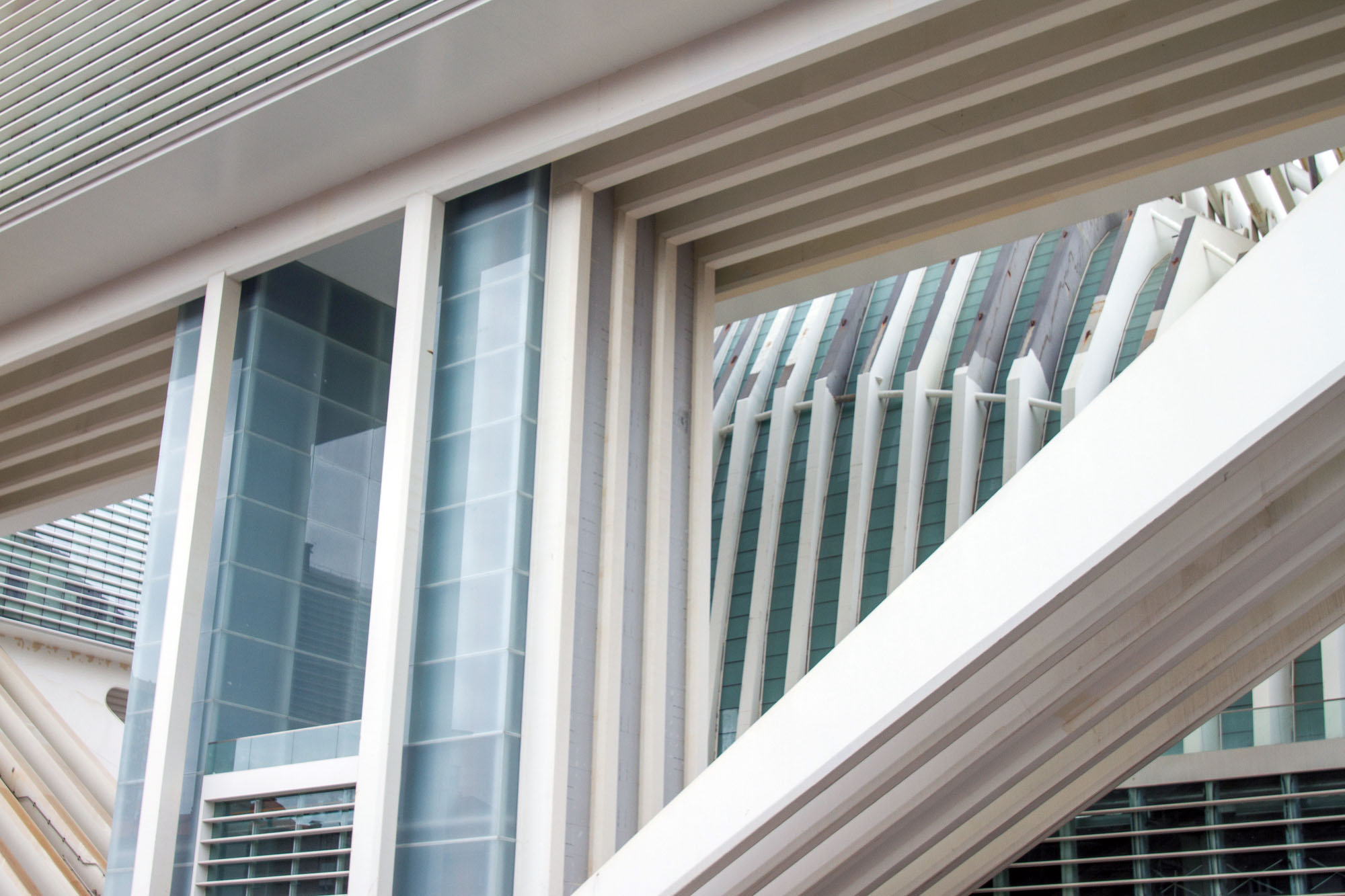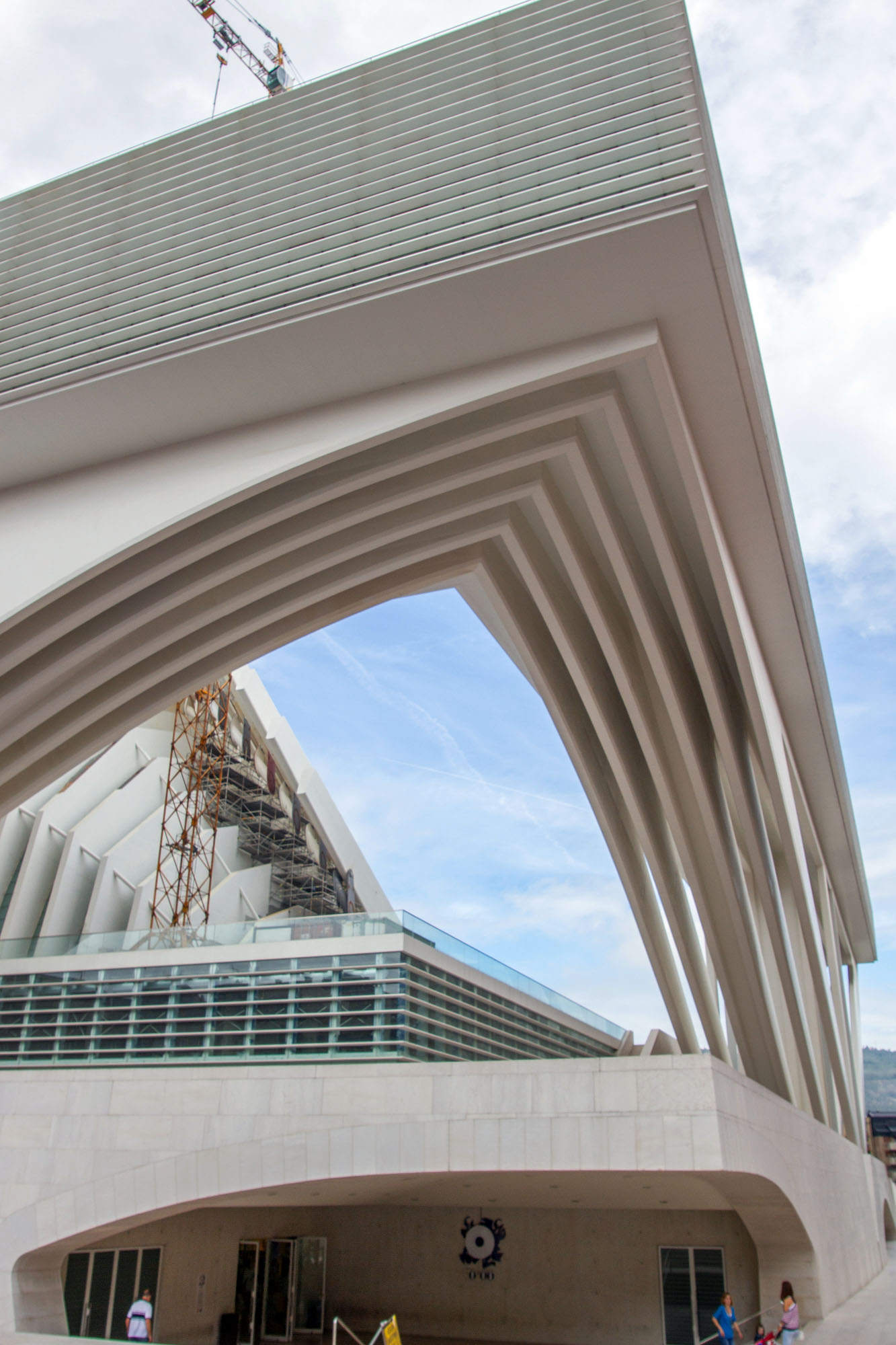 Calatrava Oviedo Bonus Photos Published July 2021